Copyright Anthony Tucker-Jones 2018

CAREER HISTORY
Former intelligence analyst Anthony Tucker-Jones spent nearly 20 years in the British Intelligence community before establishing himself as a respected defence writer and military historian.
Highly prolific author, feature and script writer - with over 500 articles published in print and online as well as over 40 books published.
He has been regularly used by the BBC, Channel 4, History Channel, Sky News and Russia Today to comment upon regional conflicts and for his expertise.
Most recently Anthony has worked with media production companies such as the History Channel.
Most rec
SERVICES AND EXPERTISE
Proven track record with a broad range of publications, publishers, documentary film makers and news outlets. Published on most aspects of warfare, including the World Wars, terrorism and regional conflicts.
Can undertake short deadline commissions especially for news analysis.
Can conduct peer and editorial reviews for publishers.
Email Me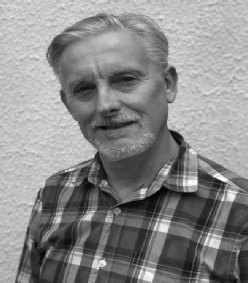 BOOK REVIEWS
Slaughter on the Eastern Front
'An outstanding book on the Russo-German War of 1941–1945 . . . Highly recommended.' Heinz Reinhardt
Kursk 1943
'An engrossing . . . intensely personal account . . . highly readable.' History of War
'Human and accessible . . . very readable and concise.' The Armourer
'This was an excellent read, which I found difficult to put down.' Military History Monthly
Dien Bien Phu
'A clear and concise description of the attempt by France to retrieve French Indo China.' Richard Gough, Military Historian and Author
The Rise of Militant Islam
'What sets this book apart is the breadth and scope of the analysis.' Sir Nick Harvey, former Minister of State for the Armed Forces